WORLD PREMIERE
Toronto International Film Festival
7th September 2008
Latin American Premiere
Rio International Film Festival
1st October 2008



Director Anthony Fabian, Sandra Laing and her husband, Johannes Motloung
attend the second screening of SKIN in Toronto, 11th September 2008
US Premiere
AFI Fest, Los Angeles
3rd November 2008
http://filmguide.afifest.com/tixSYS/2008/filmguide/search.php
Middle East Premiere
Dubai International Film Festival
15th December 2008
http://www.dubaifilmfest.com/en/media-center/press-room/everyday-heroes-cinema-that-builds-bridges.html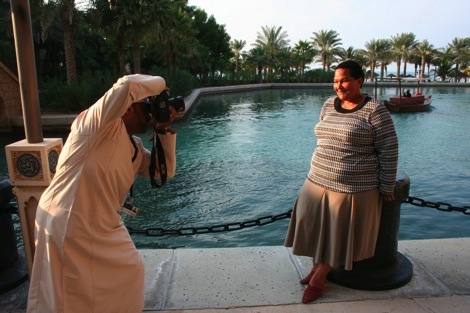 Sandra Laing and a press photographer at the Dar Al Masyaf Hotel
Madinat Jumeirah, Dubai, 15 December 2008
Palm Springs International Festival
11th January 2009 8pm
12th January 2009 2pm
Regal Cinema, Palm Springs
http://www.psfilmfest.org/festival/film/detail.aspx?id=20625&fid=36
Santa Barbara International Film Festival
25th January 8:15 am
27th January 7:30 pm
29th January 4:30 pm
Metro 4, Santa Barbara
AUDIENCE PRIZE WINNER!
http://www.sbiff.org



Actress Ja'Net Dubois, Sandra Laing and S African Consul General Jeanette Ndhlovu
attend the Pan African Film Festival Centerpiece Gala, 11th Feb 2009, in Culver City
Pan African Film Festival, Los Angeles
Centerpiece Gala - Wednesday, 11th February 7:00 pm
Saturday, February 14th 6:45 pm
Monday, February 16th 9:30 pm

Culver Plaza Theaters
9919 Washington Boulevard
Los Angeles, CA 90232
AUDIENCE AND JURY FAVORITE AWARD WINNER!
http://www.hollywoodreporter.com/
http://www.lasentinel.net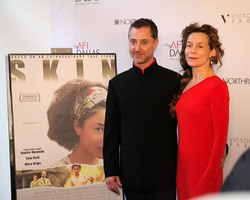 AFI Dallas Festival
Target Narrative Feature Competition
Sunday, March 29th 7:30pm
AMC NorthPark 15 - Th 7

Monday, March 30th 4:00pm
AMC NorthPark 15 - Th 2

http://filmguide.afidallas.com/

AUDIENCE AWARD WINNER!
Filmfest Washington DC
April 17th & 20th 2009
http://www.filmfestdc.org/
AUDIENCE AWARD FINALIST!
Palm Beach International Film Festival, Florida
Friday, April 24, 2:30PM
Movies of Delray, Delray Beach
Sunday, April 26, 6:45pm
Sunrise Cinemas at Mizner Park, Boca Raton
http://www.pbifilmfest.org/
JURY AWARD WINNER!
Rochester High Falls Int'l Film Festival, New York
Saturday, May 16, 07:15 PM
Monday, May 18, 07:00 PM
Little Theatre
http://www.rochestersmoviefest.com/
AUDIENCE AWARD WINNER!
Seattle International Film Festival, Washington
Sunday, May 24 7:00 pm, Neptune Theatre
Tuesday, May 26 4:15 pm, Neptune Theatre
Giffoni Film Festival, Italy
Generator +16 Section (Competition)
July 17-25 2009
AMNESTY INTERNATIONAL AWARD WINNER!
CIAL ENVIRONMENAL AWARD WINNER!
Saturday 1st August 8 pm
Clearview Cinemas Chelsea Screen 8
W 23rd St & 8th Ave, New York, NY
Sun, Sep 27th 9:00pm
Oriental Theatre 2
Fri, Oct 2nd 9:30pm
North Shore Cinema 1
INTERNATIONAL BLACK FILM FESTIVAL OF NASHVILLE, TENNESSEE
7:00 PM Thu, Oct 01
Regal Opry Mills #20
570 Opry Mills Dr, Nashville, TN
COLOMBO Film Festival, Sri Lanka

Bandaranayake Memorial International Conference Hall (BCMIH)
Sunday 8 November 1700
Bandaranayake Memorial International Conference Hall (BCMIH)

KOLKATA Film Festival, India
Sunday 15 Nov 1230 At Satyajit Ray Film & Television Institute
Q&A WITH DIRECTOR ANTHONY FABIAN WILL FOLLOW THIS SCREENING

Tuesday 17 Nov 1500 Nandan 1
12

th

ANNUAL REHOBOTH FILM FESTIVAL
REHOBOTH BEACH, DELAWARE
November 11th-15th (details tbc)
AUDIENCE AWARD WINNER! Best Debut Feature
Cinema Science Film Festival, Bordeaux, France
Saturday 5th December, 20:00 (w/Q&A)
Sunday 6th December, 14:00
WINNER! Grand Jury Prize



Montreal Premiere
Festival International Film Black
CLOSING NIGHT FILM & COCKTAIL

Sunday 3rd October 2010, 7 pm


Georgian Premiere

Tbilisi International Film Festival
In Competition - First Films

December 9-12 2010
WINNER! EU HUMAN RIGHTS WATCH AWARD!
Cinema Imperiale, Montreal
http://www.montrealblackfilm.com/accueil.html