"This great film by Anthony Fabian tells this story through the eyes of a happy girl who grows into an outsider. This isn't one of those potted stories of uplift and doesn't end quite the way we expect, although we do get to see the real Sandra Laing right at the end."
Roger Ebert, Chicago Sun Times
"Of the innumerable, untold family tragedies that followed the imposition of the racist restrictions of the apartheid regime, the story of Sandra Laing is one of the most devastating. Skin tells her story with deep compassion and, for all its starkness and tragedy, it is a work of great beauty and inspiration."
Barry Ronge, The Sunday Times (South Africa)
"The journey to racial tolerance, which some people take for granted, has not been easy and over the years many people have struggled with the idea of accepting others as equals. It is within this context that all South Africans should be happy that a movie has been made that tells this story of race and racial tolerance which, thankfully, is slowly taking root in our society ."
Edward Tsumele , The Sowetan, South Africa
"The English actress Sophie Okonedo plays Sandra from age 17 to recent times. She takes her from shy kid to young mother to mature woman, through an amazing series of travails. At each turn, things become both more absurd and more tragic. Fabian has done a superb job. It's a scarifying, haunting film; Laing's story is brutal and the film never softens that. She survived, but what a price she paid."
Paul Byrnes, The Sydney Morning Herald (Australia)
""We've all seen movies and TV shows based, or supposedly based, on true stories, but I can't remember the last time one of them affected me quite like the South African movie, SKIN."
Leonard Maltin's Secret's Out report
http://moviedearest.blogspot.com/2009/10/reverends-reviews-beneath-skin.html
An Indian persective: Anthony Fabian interview in Indian Express
http://www.indianexpress.com/news/souls-of-black/542512/3
Channel Four Television
Channel 4 Interview with Sandra Laing & Anthony Fabian
Sophie Okonedo is interviewed on GMTV, ITV
Sandra Laing: The outcast "Sandra Laing was a black baby born to white parents at the height of apartheid. The hatred, rejection and heartache she suffered at the hands of the authorities, her teachers and her family sent shock waves across the world." Chrissy Iley, Sunday Times
"This powerful drama tells an important story from apartheid-era South Africa with honesty and real sensitivity. And the cast makes it thoroughly gripping by never playing it safe." - Rich Cline, Contact Music
"Powerful apartheid drama with a strong script, intriguingly complex characters and terrific performances from Sophie Okonedo, Sam Neill and Alice Krige." - Matthew Turner, London View
Sophie Okonedo on growing up with a huge afro and a Jewish mum, her new film Skin, and why she's excited about playing Winnie Mandela
- The Guardian - Question Time: Sophie Okonedo
The Guardian Film and Music Podcast with Andrew Pulver
Skin - BBC World Service
We review 'Skin' - the new award-winning South African movie starring Sophie Okenedo and Sam Neill. The film tells the true story of Sandra Laing who was born in Piet Retief, a small conservative town in apartheid South Africa. The newspaper columnist Hannah Pool, who is Eritrean by birth but adopted by white British parents, comes into the studio to review it for us.
"In today's PC world it's easy to forget the absurdities of apartheid rules, or the way they still influence how we regard each other."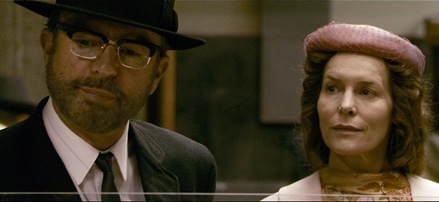 "One of the more bizarre illustrations of racial injustice under apartheid is dramatized in SKIN. An involving tale presented with polished straightforwardness, acted with conviction by Sophie Okonedo as well as Sam Neill and Alice Krige as the well-intentioned but often misguided parents."
- Dennis Harvey, Variety
"A stirring allegory... Director Anthony Fabian's heartfelt attentions keep the picture on the right emotional track."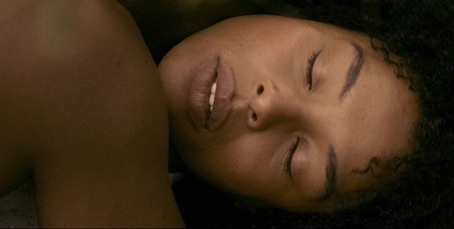 "Director Fabian's debut is focused, well crafted, and free of sermons. "
Screen Crave
"..looks at the hurtful legacy of apartheid in South Africa.."
Jamati

BBC Talking Movies, Toronto Film Festival - SKIN feature
St. Louis International Film Festival
"Sophie Okonedo - most known for her roles in Hotel Rwanda and The Secret Life of Bees - delivers an exceptional performance as the elder Sandra."
Beige World

"..a most potent depiction of racism and a South Africa not very far in the past.

"Skin: Treating difficult subjects"

"Sophie Okonedo, who plays Laing, does a fantastic job of capturing the full spectrum of her character ."

"More Than Skin Deep"
Washington DC
South Africa
Pan African Film Festival, Los Angeles -l H. Clent Bowers, The Artists' Forum
Seattle Film Festival Review SIFF